Long-running dispute ends in vindication for dismissed Murphy workers.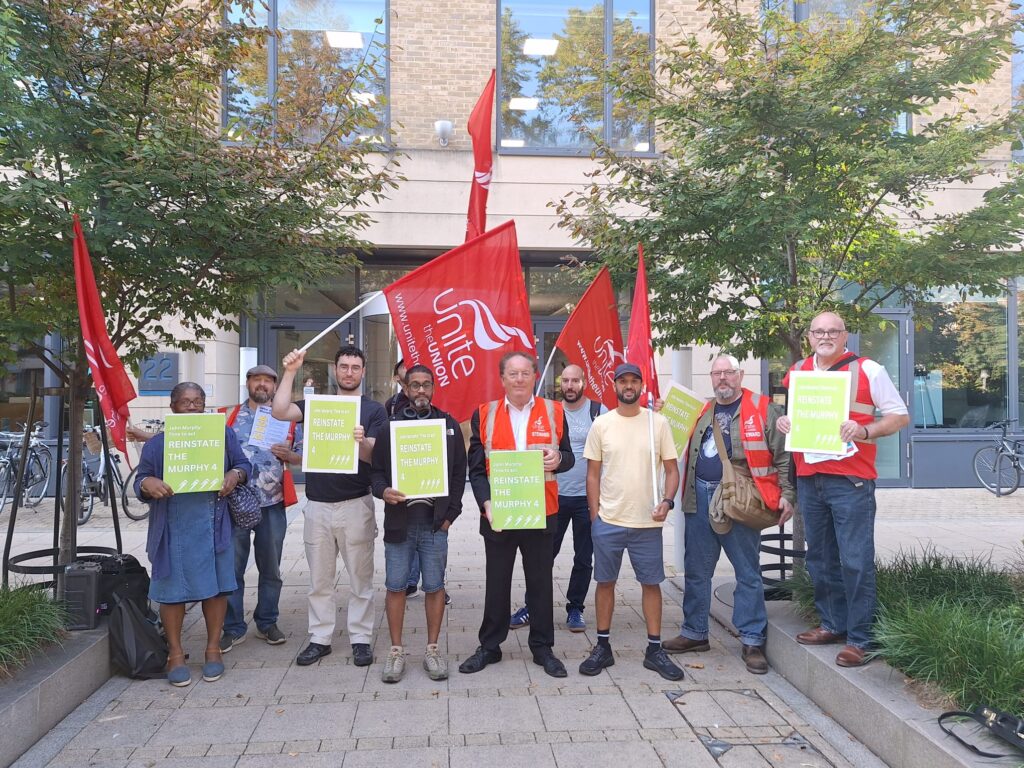 Long Running.
Following a long-running driven battle to defend our members and rep, using Unite Leverage, Unite is delighted to announce a win for the Murphy 4. More Here.
Settled.
Unite can confirm that the dispute, following the dismissal of four Unite members by MIL (an Irish subsidiary of the Murphy Group) from the Aughinish Alumunia site in August/September 2022, has been settled following negotiations between Murphy International and Unite the union.
Reinstatement.
While the exact terms of the settlement are confidential, Unite is able to disclose that the offer of reinstatement was rejected by the four and that they have received compensation.
Unite general secretary, Sharon Graham, said:
"Unite left no stone unturned to secure the vindication of our members in Ireland who were dismissed by the Murphy group of companies on what Unite believed to be spurious grounds.

"This outcome totally vindicates Unite's approach of never backing down – but instead giving total and unwavering support to our Unite reps.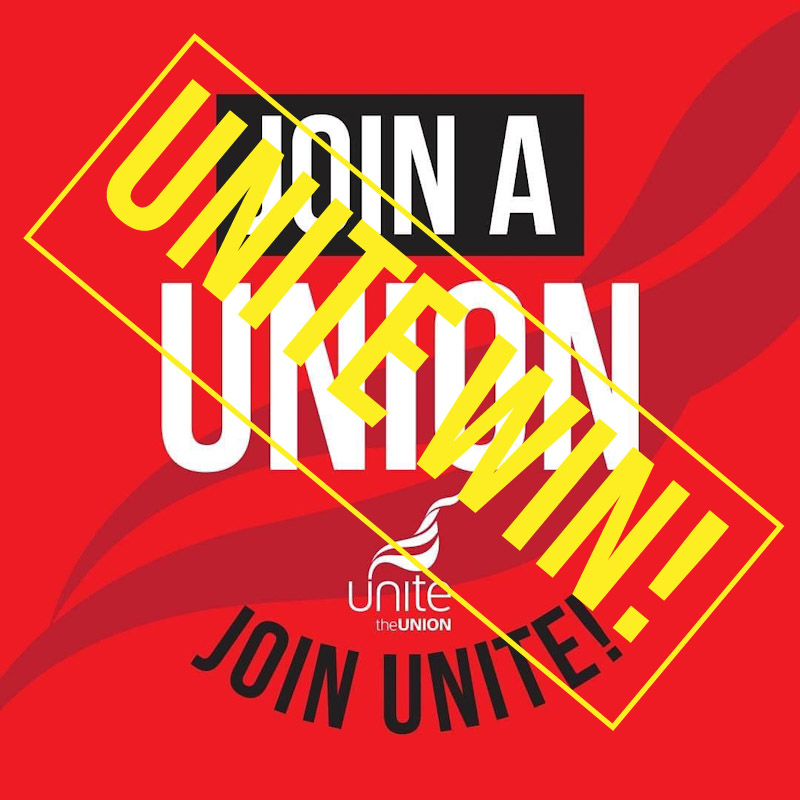 Members of Cambridge University Branch, took part in demonstrations across the country, aimed at producing a "tapestry of protest".
Bloody Good Result!
UNITE member, Robert Arrowsmith (pictured above with others), said, "If reps can be sacked for doing union stuff, it's a direct attack on union members everywhere. This is a bloody good result!"
Arse.
He went on to say, "It goes to show it is worth, getting off your arse and doing something, as it all adds up, and it will make a difference"
Giant Rat!
As well as members like Robert, UNITE has a giant inflatable rat, that it uses to highlight industrial issues. ( and other things like skilled negotiation teams, lawyers, and experts in industrial relations, but you know GIANT INFLATABLE RAT!).
https://www.unitetheunion.org/news-events/news/2023/october/huge-rat-attending-british-ports-association-conference-due-to-union-busting-by-construction-company-j-murphy-and-sons
https://www.unitetheunion.org/news-events/news/2023/november/unite-victory-win-for-murphy-4