We have put our claim for Cambridge Weighting to the wealthy University. Find out what they said, (spoiler they are pleading poverty again).
In 2006, when he announced a new pay structure and job evaluation scheme Pro Vice-Chancellor Professor Andy Cliff described University staff as "our most valuable asset". Find out what they really think of you…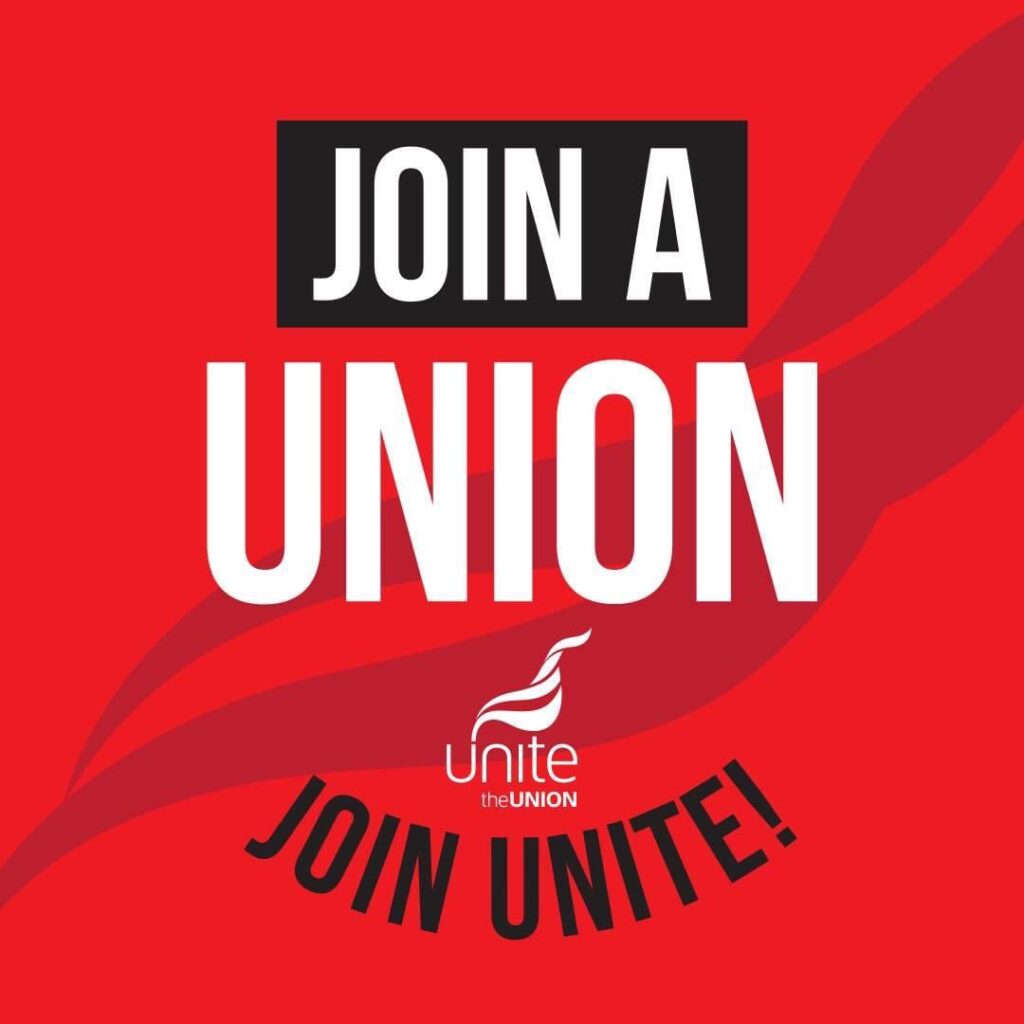 As a recognised union, UNITE represents non-academic staff across Cambridge University, and is part of the national negotiating team on pay and terms and conditions.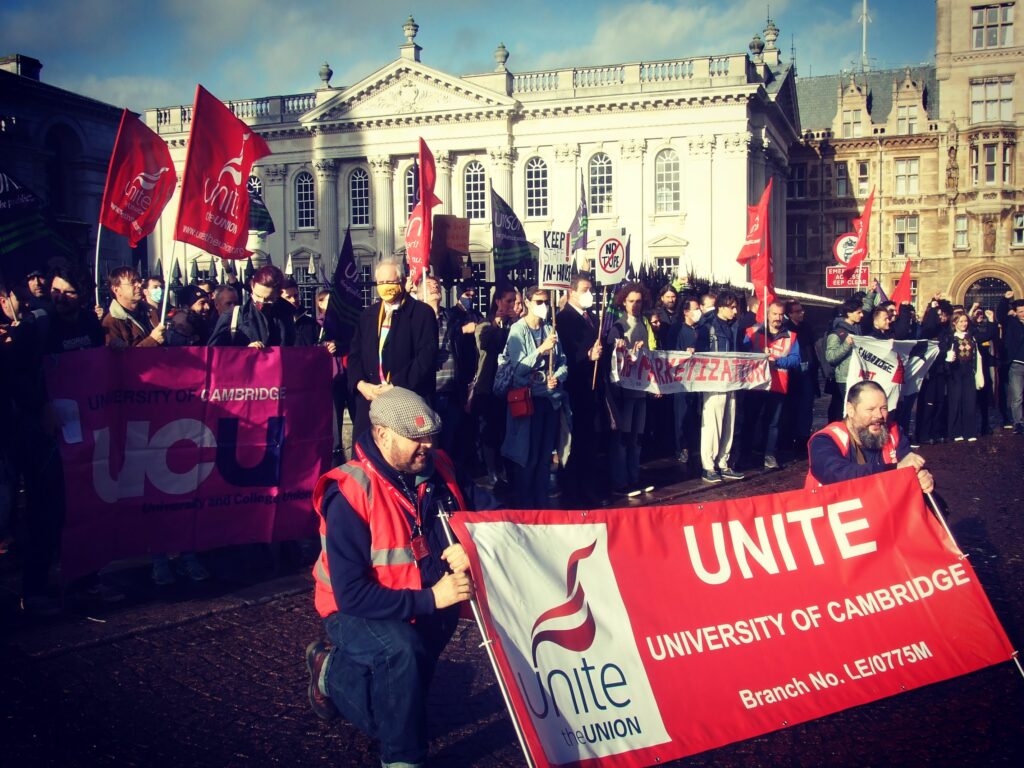 Workers in the Education sector need a powerful, collective voice that will win the respect they deserve at work. Whether your role is research, technical, IT, professional services, administration or clerical, skilled or estates, UNITE is the trade union that works hard for you.
London & Eastern Education Region NEWSLETTER November 2023

Download and share!

It will get well if you picket

7th November Strike, view from the picket line. Well if the last strike day was wet this one was cold, it was nice in the sun, but Lensfield Road has its shady bits, and one was outside Chemistry. Great turnout…

Read more

: It will get well if you picket

Letter To The VC

Send a message to the VC, It woukld be great if you could print this letter out and post it to the VC, I have included and online link but loads of paper would be better. ToProfessor Deborah PrenticeVice-ChancellorCambridge UniversityOld…

Read more

: Letter To The VC

Murphy 4, UNITE WIN! Victory For Workers!

Long-running dispute ends in vindication for dismissed Murphy workers. Long Running. Following a long-running driven battle to defend our members and rep, using Unite Leverage, Unite is delighted to announce a win for the Murphy 4. More Here. Settled. Unite…

Read more

: Murphy 4, UNITE WIN! Victory For Workers!

Remember Remember The First of November…Strike
October 2023 Cambridge Strikes!

Great turnout for the strikes! See you on November the 1st! Great turnout for the strikes, Even the rain didn't put our members off. Solidarity and Donuts! Loads of support from students and the public, special thanks to the Donut…

Read more

: October 2023 Cambridge Strikes!
Not only do we negotiate on pay, our reps can help if you have work related problems. Find out how we can help you. Get in touch.
Unite also has a whole host of other benefits from a will writing service to travel discounts. We offer training courses, and a 24 hour legal helpline.
Our Unite Branch is recognised by the University to have representational and collective bargaining rights for all professional staff.
Unite Cambridge University
Branch LE0755M
16 Mill Lane