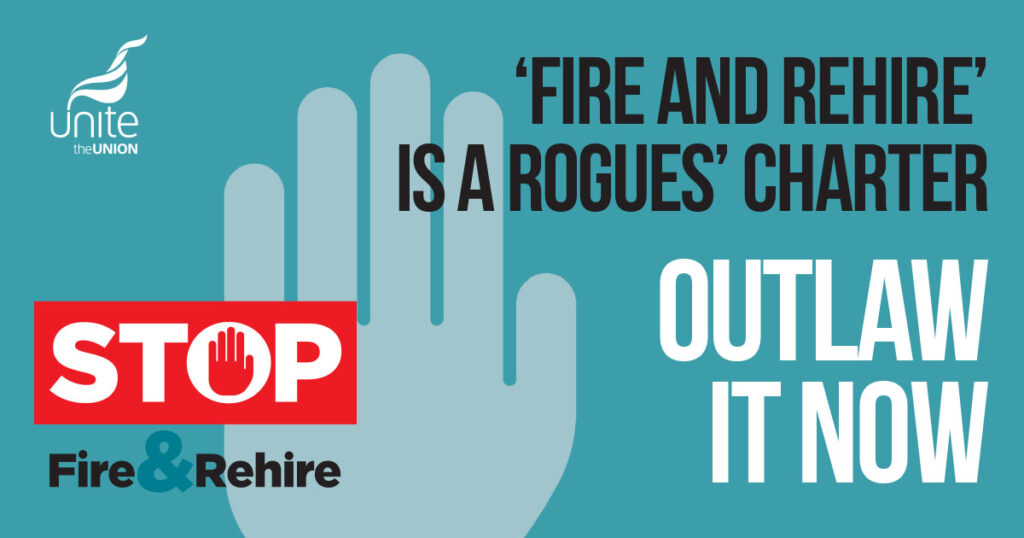 Some employers are using the Covid-19 crisis to force workers to sign up to wage cuts and inferior conditions under threat of dismissal.
'Fire and rehire' is taking hold across our workplaces, bringing insecurity and misery to working people, many of whom are already low paid.
Some workers are being told to take a 25 per cent pay cut by businesses with billions in the bank.
Amid the health and economic insecurity, hundreds of thousands of workers, including employees of companies such as British Airways and Centrica, are being bounced into signing away their pay.
These actions are wrong – they are also outlawed in most other European countries.
We say that the workers of the UK should be treated with the same decency.
That's why we back the Labour party's call for the government to change the law now, to give working people the wage security that they need.
Yes, the pandemic has placed many businesses – indeed entire sectors – under huge financial pressure.
But we urge employers to work with trade unions to find a fairer and more responsible way forward. We will always help negotiate temporary changes in the name of jobs and security for working people.
A business, government, even society itself will be judged on how we get through this extremely difficult period.
That's why Unite is calling for a simple amendment to existing employment legislation to outlaw `fire and rehire'.
This would benefit millions of people overnight but it will also support the responsible employers while making clear to those with fewer scruples that these sorts of actions are not tolerated in this country.
Please join the campaign to win this change. Your support could make all the difference to fearful workers.